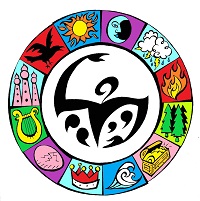 Liverpool Storytelling
Previous Events
Chime, Chatter and the Moving Story : Workshop with Nick & Emily Hennessey,
Sat 7th Oct 10:30am to 4pm 2017
Music and storytelling are deeply connected. They share cadence and pace, and underscore each other perfectly. But what about the voice?
This workshop will focus on the inherent musicality and rhythm of language. Beginning from the premise that all natural speech is musical in its chime and chatter, we will explore the full vocal range of speech, playing with pitch, tone and rhythm, and finding ways to support and enhance the telling of a story.
We will also look at physicality in storytelling, exploring how we can use gesture and movement to help tell a story, and explore exciting ways of using spacing.
Wear comfortable clothing and be prepared to get telling and moving!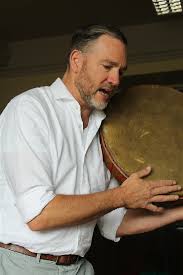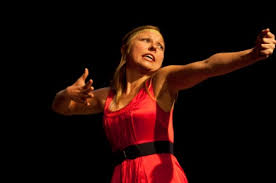 KALI - The story of Hindu mythology's wildest goddess a storytelling by Emily Hennessey
15th April 2016
Life on the Wind - Intermediate Storytelling Course
10am - 2pm, Sat 15th March 2014, £25
Storyteller and author Sally Pomme Clayton will lead a practical workshop exploring some of the creative process of liberating a story from a book and bringing it back to 'a life on the wind' - by telling it. Using fun and varied creative tasks we will look at: story structure; imagery; memory; character and improvisation, as we shape our stories for telling. This is a subtle and personal process, allowing you to develop your own unique version of a story - something that storytellers have been doing since the beginning of time. Afterwards you will be able to apply the tasks to other stories you might want to tell.
This workshop is for people with some experience of storytelling. Please bring a short traditional story with you (no more than 2 pages long), a myth, fairytale, legend or folktale. Try to bring a story that you have not told - as you will get more out of the workshop.Sally Pomme Clayton is a writer and performance storyteller.
For more info about Sally Pomme, see www.sallypommeclayton.com
Storytelling Workshop with Ben Haggarty
Sat 18th May, 10am –1.30pm, £25
For more info about Ben see http://benhaggarty.com/
Laura Simms - Story Telling and Community Building
Sat 12th July 2014 10am - 1.30pm, £25.
Course with US Writer, Storyteller & Humanitarian
For info about Laura see http://www.laurasimms.com/